The eyes are the doors to one's soul. Let us find out the ways and the means to beautify them. Choosing the correct techniques will help you enhance your eye makeup steps. These ideas will help you to understand the different eye makeup skills right from doing your eyebrows, using the kohl pencil, mascara, eyeliner, eye-shadow and fixing a pair of false eyelashes. The type of makeup you choose depends upon you.

1. Shaping Your Eyebrows
The shape of your eyebrows lends the charisma to your eyes. You need to shape them correctly and then fill them up with an eyebrow pencil, which matches your hair color. Give a proper shape to your eyebrows with the pencil first and then fill them in with the color in one direction smooth stroke.

2. Shades of an Eye Shadow
Take a neutral colored powder eye-shadow and apply it on your eyelids evenly, then take an oil-based shade that is darker than the powdered shade and apply it smoothly with a thick eye shadow brush.

3. Stroke of an Eyeliner
After the eye shadow, it's time to apply your eyeliner. Outline the lower rim of your eyes neatly with it. One can use pencil eyeliner or a cream based one. Outline your upper eyelid first and then your lower eyelids. You might want to use eyeliner on your upper eyelids and kohl on your lower eye rims.

4. Killer Kohl Eye Makeup
Use a well-sharpened kohl pencil and apply the kohl on the lower eye rim, starting close to the eyelashes. One can use a wet or a dry kohl pencil for a dramatic outline.

5. Add Some Volume to Eyelashes with a Mascara
Once you are done outlining your eyes with the kohl, take an eyelash curler and curl your eyelashes. Apply mascara, starting from the roots to the tips. Avoid clumps of the mascara on your eyelashes.

6. Natural Looking False Eyelashes
It is very easy to apply false eyelashes if one folds them first in a C shape. To make them take of your natural lashes correctly. Apply glue, let it dry and then paste them over your lashes. Be careful and do not touch your eyelids. Remember to fix your false eyelashes only after you have finished applying the remaining makeup on your face.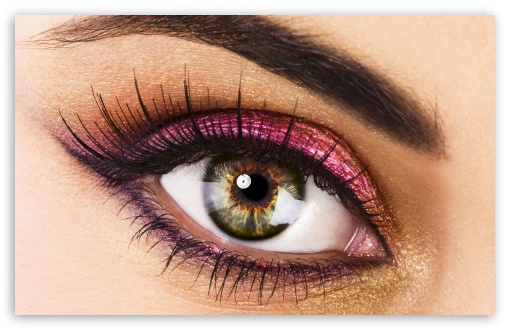 Voila! You are ready to face the world.