Maintaining hair volume is extremely difficult. If you are over thirty, then this task becomes all the more arduous. Due to a horde of medical problems, stress and poor diet, hair fall is inevitable. With a small and frail looking pony, you feel ashamed to go out for a party. Moreover, you cannot experiment much with your hair, lest it might lead to more breakage and intensify the situation.
I've been a witness to such a large number of approaches to get more hair root volume and each method has been a disappointing failure. I was confused thinking what would work for me? Being a man is easy, because baldness will not hamper my already shoddy looks. But still, I would love to save my hair. Or at least, I could save my falling grace by camouflaging my looks. But is there any cool trick.
What Could I Do To Increase Hair Volume Instantly?
Hair volume can be increased by
Investing in improving your hair health. You can use hair serum or conditioners to improve your hair health.
Camouflage your hair using some simple and safe tricks
Now, don't worry. It seems I have a trick or two to increase volume instantly.
Hair Volume Hack #1: The Bobby Pin Effect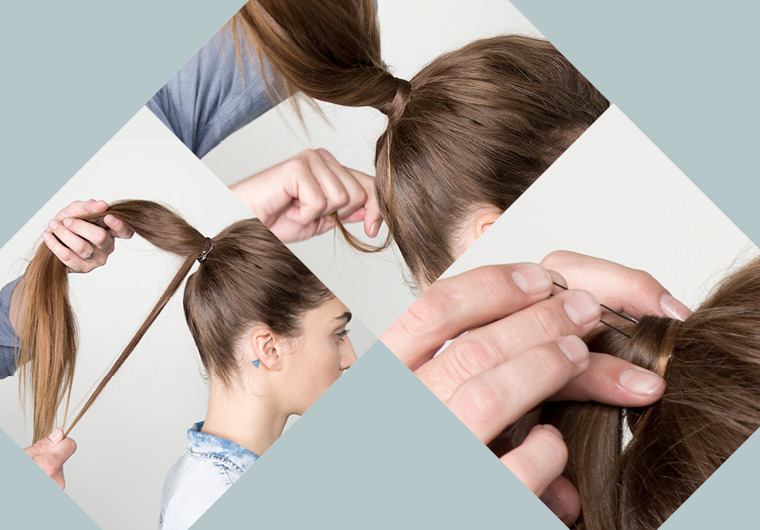 Now this is a cool and neat trick. All you need to do is tie your hair with an elastic hair band. Take a strand of hair from the ponytail and tie it around the hairband to camouflage it. Then take two bobby pins and insert them vertically into the hairband. Then let the ponytail fallback.
Voila! It will give the impression that your hair has added volume.
Hair Volume Hack #2: Conditioner – Then – Shampoo

This is not much of a hack but a tip. Most of the people shampoo the hair and then add the conditioner. Well, its the other way round. All you have to do is add the conditioner to your hair and then you have to shampoo it. If that doesn't do much, then you could blow dry it.
You can even read our post on doing your eyelashes the right way.
If you liked this post, then do not forget to share it.